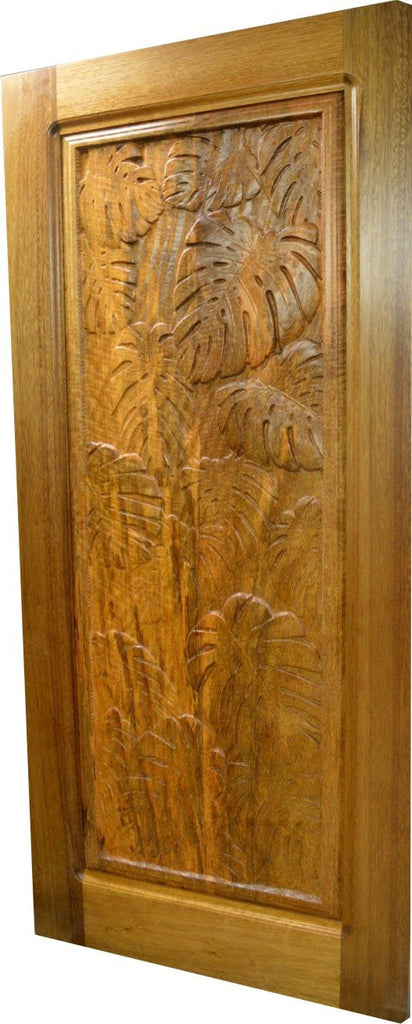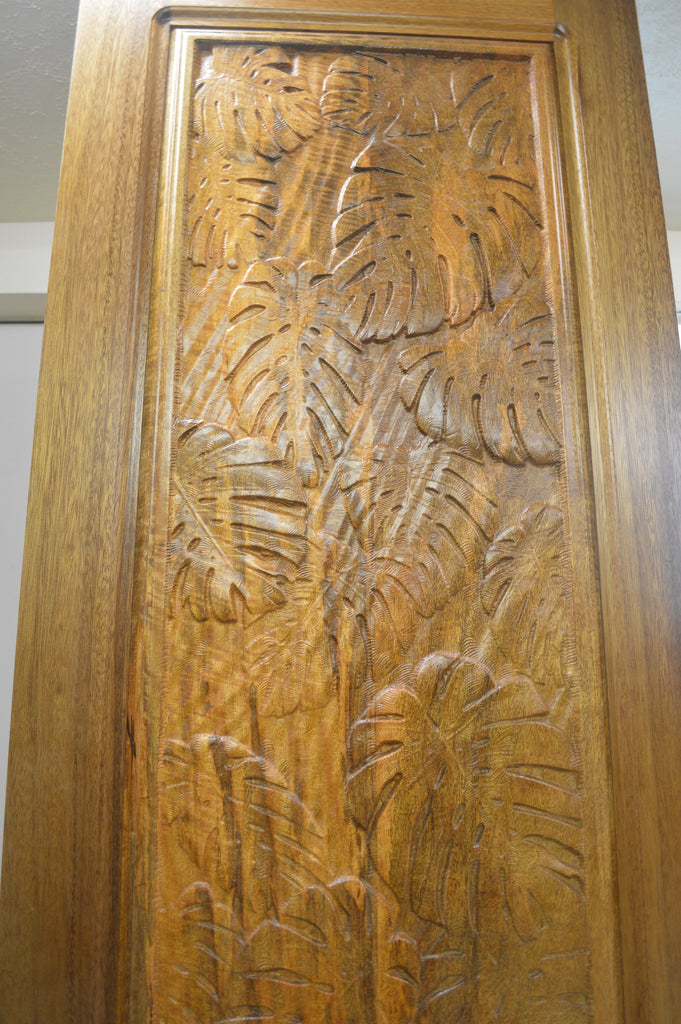 Monstera Leaf motif
Nature Portrait Door
In Nature Portrait Doors the design of the individual elements, like leaves, birds or flowers, is presented in larger patterns and groups than in our Nature Texture designs.  This brings out and celebrates the individual beauty, detail and grace of the Carved Nature Portraits.
This door features the distinctively beautiful Monstera leaf which, with its striking shape is instantly recognizable making it an integral part of Tropical Design.
The featured door is carved from Hawaiian Mango wood.